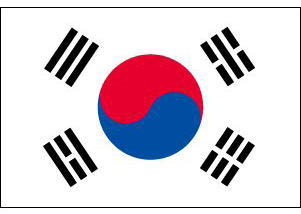 If you are a student,
Please check required documents for application.
---
TOURIST/BUSINESS VISA FOR STUDENTS
---
【REQUIREMENTS】
1: VISA APPLICATION FORM
Must be computerized , printed in A4 size bond paper and signed by the applicant. All items in the form must be completely filled up. Only 1.2 한자성명(Chinese name) and 1.7 국가신분증번호(National Identity No.) may be left blank if not applicable 
2: 1 Passport size photo
Must be glued (3.5x4.5cm, colored, with white background, and taken within 6 months)
3: ORIGINAL PHILIPPINE PASSPORT
Must be valid for more than 6 months from the date of departure
4: PHOTOCOPY of PASSPORT BIO-PAGE(Page-2)
5: ORIGINAL & PHOTOCOPY of VALID VISA/S AND ARRIVAL STAMPS TO OECD MEMBER
    COUNTRIES FOR THE PAST 5 YEARS(If applicable)
6: ORIGINAL SCHOOL CERTIFICATE
7: COPY of SCHOOL ID
8: COPY of NSO BIRTH CERTIFICATE
9: PARENTS DOCUMENTS
Original PSA Marriage Certificate
If employed: Employment Certificate Original

Must include position, date hired, compensation, office address, HR landline number (cell-phone number is not allowed), HR e-mail address], Photocopy of ITR (Income Tax Return) or Form 2316 Copy

If Self-employed: Business Registration from SEC or DTI (Copy), Business Permit or Mayor's Permit (Copy), Photocopy of ITR (Income Tax Return) or Form 2316
Original Bank Certificate [must include account name, account number, account type, current balance, account opening date, 6 months average balance (ADB)]
Bank Statement (original or certified true copy of bank statements/passbook for the last 3 months)
*If parents already have a valid visa, attach photocopy of parents' valid visa. If not travelling together with parents,   attach photocopy of passport or valid ID of parents.
If financially supported by relatives other than parents, submit affidavit, complete financial documents of the supporter, and proof of relationship. However, Parents financial documents must still be submitted
【NOTE】
If personally invited by Korean

Authentication not required
Invitation Letter written in Korean
Photocopy of inviter"s passport Or Identification Card

If invited by Company in Korean

Authentication not required
Invitation Letter written in Korean
Photocopy of Korean Company Business Permit