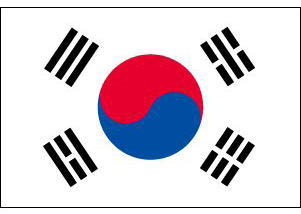 If you are a housewife,
Please check required documents for application.
---
TOURIST/BUSINESS VISA FOR HOUSEWIVES
---
【REQUIREMENTS】
1: VISA APPLICATION FORM <<< Please click here
Please Down Load and fill-out your Application Form at the Website of Korean Embassy in Philippines
※The application form should be 5 pages.
Application Form should be

Electronically(type written)

filled out correctly.

Leave items 1.2, 1.7

Blank.

Leave 1.9 blank if you're not Dual citizen.
For questions that is not applicable for you, kindly leave it

Blank

Example = Spouse name if you are single(4.2).

Signature is still Manually

done on the page 5.

Application form must be A4 size(210×297mm) only

Only use "Arial" font, "12" point

when filling up your application
2: PHOTO (1 piece)
Size: Passport size (colored)
Photo must be pasted on the application form.
3: ORIGINAL PHILIPPINE PASSPORT
Should be valid for more than

6 months


Broken passport is not accepted.
Passports must be signed and must have at least two(2) blank visa pages.
4: PHOTOCOPY of PASSPORT IBO-PAGE(Page-2)
5: ORIGINAL & PHOTOCOPY of VALID VISA/S AND ARRIVAL STAMPS TO OECD MEMBER COUNTRIES FOR THE PAST 5 YEARS(If applicable)
6: ADDITIONAL DOCUMENTS
If your husband is employed:
Husband's Employment Certificate Original

System generated Certificate Of Employment are required to have

physical signature over printed name ofrespective HR personal

and must include

position

,

date hired, compensation, office address, HR landline number

(Cellphone number is not allowed),

HR e-mail address

Photocopy of ITR

(Income Tax Return) or

Form 2316 Copy and Company Alphalist

(Form 1604 CF with BIR received stamp / Please highlight your name)
If your husband is self-employed:
Business Registration from SEC or DTI

(copy)

Business Permit or Mayor's Permit

(copy)

Photo copy of ITR

(Income Tax Return) or

Form 2316

with corresponding payment receipt from BIR authorized bank.

Original Personal or Husband's Bank Certificate

(

must be issued within a month

)

must include account type, current balance, account opening date,

6 months average balance

(ADB)

Personal or Husband's Bank Statement

original or certified true copy of bank statements

for the last 3 months

Bank book photocopies will no longer accepted.
7: Copy of NSO Marriage Certificate
【NOTE】
If personally invited by Korean

Invitation Letter
Photocopy of inviter's Passport or Identified Card
(authentication not required)

If invited by Company in Korean

Invitation Letter
Photocopy of Korean Company Business Permit
Photocopy of inviter's Passport or Identification Card
(authentication not required)

Frequent travellers who have traveled as tourist to OECD member countries within 5 years are exempted from submitting ITR

Other documents may be required by embassy

If you received Korean Visa approval, and have new passport issued thereafter in lieu of lost/damaged passport you must notify the concerned visa office of changes in your passport information.
Apply for visa and awaits result prior to purchasing your airline tickets, since visa issuance is for the approval of consul in charge.