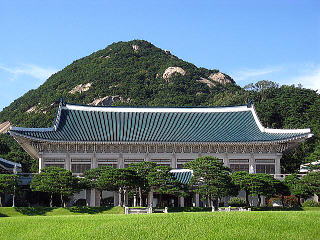 RELI TOURS AND TRAVEL COMPANY is now acceping KOREAN VISA applications for the following categories
*for "F1" LONG TERM VISA
*for MILITARY PERSONAL STATIONED IN KOREA
*for FOREIGN NATIONAL IN THE PHILIPPINES
*for PARENTS OF A FILIPINO MARRIED FOREIGNERS WORKING IN KOREA.
*for BUSINESS
*for KOREAN`S SISTER / BROTHER IN LAW
*for KOREAN`S PARENTS IN LAW
*for SEAMAN
*Visit RELATIVES case to case basis
PLEASE CHECK WEBSITES
・EMBASSY OF THE REPUBLIC OF KOREA IN THE REPUBLIC OF THE PHILIPPINES/
・REPUBLIC PHILIPPINE DOH / REPUBLIC PHILIPPINE DFA
PLEASE INQUIRE OUR BRANCHES BELOW
TO OUR VALUED KOREAN VISA CUSTOMERS
We value your patronage and invaluable support this is regret to inform you that
our Korean visa application slots is currently at full.
We estimate that we will resume visa application acceptance on DECEMBER 5, 2022
for your FEBRUARY departures.
But please do communicate with us in the event that our allocation for applications has increased.
Sincerely;
(Oct.03, 2022)
BEFORE APPLICATION
◆In the event that you will need your passport while your application is at the Korean Embassy,
it cannot be pulled out for whatever reason.
◆Validity of visa is only 3 months from the issue date.
Please DO NOT Apply more than 3 months prior to the date of travel.
◆Please DO NOT PURCHASE ANY TRAVEL ARRANGEMENT PRIOR TO THE APPROVAL OF YOUR VISA.
Reli Tours and Travel Company will not shoulder any cost due to delay or denials.
◆We frequently get questions on "How much"money should be indicated on the bank certificate.
Although the embassy did not release any guidelines on this or any minimum amount.
It is best to show your biggest but truthful balance.
HOW TO APPLY FOR KOREAN VISA?
◆Please Check your required documents by the list below.
and prepare for documents completely.
 ※You will ensuring that all documents submitted are legally obtained.
Falsification of documents will lead to prosecution by Korean Embassy.
Documents submitted will not be returned,
The Embassy may require additional documents.
◆Remove your passport cover
If not, application will be not processed and returned to you.
◆Please down load and fill-out your Application Form
and check the Website of Korean Embassy in Philippines
PLEASE DOWNLOAD ==> VISA APPLICATION FORM
PLEASE DOWN LOAD ==> A LETTER OF ATTORNEY FOR VISA APPLICATION
・The application form should be 5 pages.
 ・Application form must be A4 size(210×297mm) only
※Website of Korean Embassy in Philippines
※The application form should be 5 pages.
※Application form must be A4 size(210×297mm) only
※Make sure that all contact details placed on the application form is active,
Personal contact number, Employer number/e-mail, Inviter number.
◆Your Photo size is Passport-Size(colored)
Please attach on the application form.
◆Personal appearance must be required.
◆Family members should provide proof of relationship when submitting their application.
Proof of relationship is thru PSA certificates.
※Local Civil Registrar Certificates should be submitted, if PSA certificates(Birth/Marriage) are unreadable.
Distant relatives, friends, fiance can not be guaranteed.
◆Korean Embassy no longer exempt the ITR requirement for applicant's who's only OECD travel is Japan
◎How to fill-out your application form?
1)Application Form should be Electronically(type written) filled out.
※Leave items 1.2, 1.7 blank.
※Leave 1.9 blank if you are not Dual citizen.
※For questions that is not applicable for you, kindly leave it blank
Example = Spouse name if you are single(4.2)
2)Signature is still Manually done on the page 5.
WHERE DO YOU APPLY FOR KOREAN VISA?
 The processing of temporary visitor's visa application was started through designated travel agencies on July 1, 2018.
Reli Tours and Travel Company is the designated travel agency by the Embassy of Republic of Korea.
We have five(5) branches in Metro Manila.
When you apply for Korean Visa, please check our branches.
Where is the nearest and convenient?
APPLY and INQUIRY
<Branches List>
◆Hotel DUSIT Thani : Makati city : Read More
◆SM Mall of Asia: Pasay city : Read More
◆SM Megamall : Mandaluyong city :Read More
◆SM Southmall : Las Pinas city : Read More
◆Lucky Chinatown : Binondo Manila city : Read More.
 Reli Tours and Travel Company ay isa sa mga pinagkakatiwalaan ng Embahada ng Republic of Korea.
Mag-apply po kayo sa mga branch namin.
  Meron po kaming limang(5) branches na pwede pong pagpilian na mas malapit sa inyong lugar.

APPLICATION THRU THE COURIER SERVICE
If you are living far place from Metro Manila,
Please send your documents thru LBC at least 30 days before your departure.
Please inquire us....
0945-862-6439, 0939-628-0577
PLEASE SEND YOUR DOCUMENT...
3rd Floor DUSIT THANI HOTEL,
EDSA corner Pasay Road, MAKATI City.
HOW TO CLAIM YOUR PASSPORT?
◆You will know the result of your visa application upon pick up only.
If you are claiming your passport thru a representative, make sure that your representative has an original authorization letter with original signature.
The representative must bring his/her valid ID, matching the name of the authorized person stated on the letter.
Please bring official receipt of payment when claiming.
Pick up time until 6 pm only.
◆Even if visa application is granted, make sure your passport is valid for at least 6 months from your departure date.
Please renew if necessary.
◆For inquiries no visa, kindly to consular section, ph04@mofa.go.kr
WHAT IS THE REQUIRED DOCUMENTS?
| | KOREAN VISA | Handling Fee | Visa Fee | Total |
| --- | --- | --- | --- | --- |
| ● | TOURIST/BUSINESS VISA FOR EMPLOYEES | 1,000 | --- | 1,000 |
| ● | TOURIST/BUSINESS VISA FOR BUSINESSMEN | 1,000 | --- | 1,000 |
| ● | TOURIST/BUSINESS VISA FOR STUDENTS | 1,000 | --- | 1,000 |
| ● | TOURIST/BUSINESS VISA FOR HOUSEWIVES | 1,000 | --- | 1,000 |
| ● | TOURIST/BUSINESS VISA FOR RETIREE | 1,000 | --- | 1,000 |
※Handling Fee & Visa Fee: July 10, 2022~ (php)